New York City Explosion At Manhattan Bus Terminal
13 minutes ago
New York City Police say a man is being held after an explosion at a bus station in Manhattan.
The suspect, Akayed Ullah, has injuries that are not life threatening. The suspected bomber is a 27yr old ISIS inspired Bangladeshi national who lives in Brooklyn.
The blast happened on Monday in an underpass at the Port Authority terminal near Times Square.
Fire officials say four people were injured, but none is in danger. Police say the suspect was wounded.
US media quote unnamed officials as saying that the man had a pipe bomb strapped to his body when it detonated at the height of the morning rush hour.
A photo circulating on social media shows a man, said to be the suspect, lying on the ground with his clothes ripped and lacerations on his upper body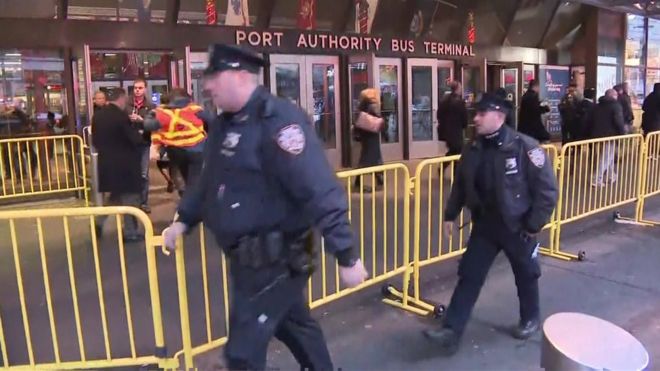 Police at Port Authority Bus Terminal on Monday
Some reports says the suspect went into the station carrying a device that went off prematurely.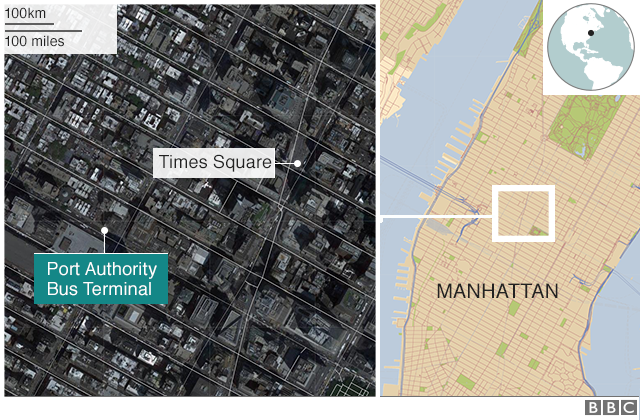 White House press secretary Sarah Huckabee Sanders said President Donald Trump has been briefed on the incident.
The Port Authority Bus Terminal is the largest in the US, serving more than 65 million people a year.
The Times Square-42nd Street subway station complex is located underneath the transport hub.
This story is developing. Check back for updates.
SOURCE