Haley To UN Members: US Will Be
Taking Names On Jerusalem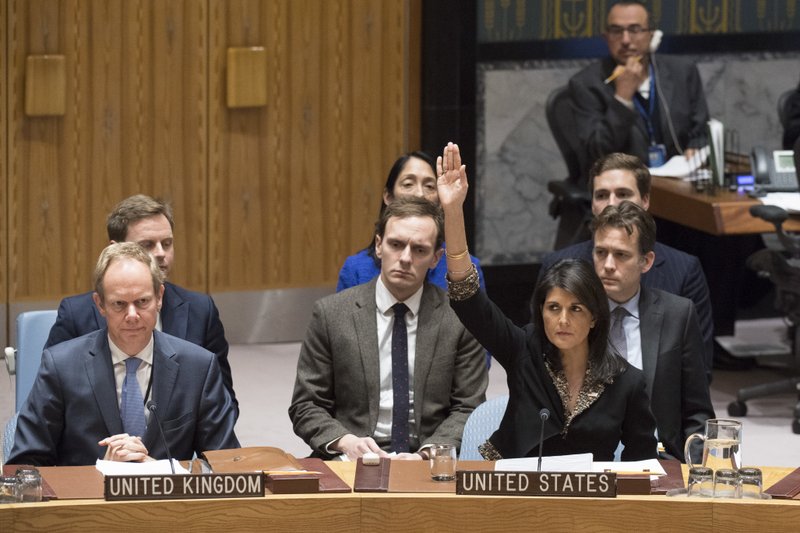 In this Monday, Dec. 18, 2017 photo, U.S. Ambassador to the United Nations Nikki Haley, right,
votes against a resolution concerning Jerusalem's status at U.N. headquarters.
(Eskinder Debebe/United Nations via AP)
Today
WASHINGTON
(AP) — Ambassador Nikki Haley is serving notice the U.S. "will be taking names" on a U.N. General Assembly vote Thursday on a nonbinding resolution criticizing President Donald Trump's decision to recognize Jerusalem as Israel's capital.
Emergency sessions of the General Assembly are rare, and Haley chose her Twitter account Tuesday to speak out. She says in the post, "We're always asked to do more & give more."
The tweet adds, "So, when we make a decision, at the will of the American people, about where to locate OUR embassy, we don't expect those we've helped to target us."
Haley, who has adopted an aggressive stance at the world body on U.S. priorities, noted the pending vote "criticizing our choice" and said "the U.S. will be taking names."
SOURCE